Cybersecurity




Regardless Of The Size Of Your Practice, Security Is A Necessity! 
We care about our customers and we want to make sure that we can do everything possible in order to help ensure that your network security is intact. Whether you are in need of network/anti-virus security, backup & data security or looking to become more aware on the top of network security – Navtech Is Here For You!
Dark Web Monitoring
Monitor Your Identity Information
Dark Web Monitoring
What Information Can Be Found On The Dark Web?
Email Address
Phone Numbers
Social Security Numbers
Bank Account Information
Driver's License / Passports
Debit/Credit Cards
Membership Cards
Medical Information and Numbers
& So Much More!
Dark Web Monitoring helps prevent identity theft and monitors and informs you if your information is found. No matter what size of your business it is a MUST to ensure your data is staying protected.
The Dark Web is estimated to be 500 times larger than the surface web, and it contains almost 7,500 TB (computer storage capacity) of data. The statistics in 2020 state that the dark web makes up for 48% of the internet, and it doesn't stop there! With the dark web and the deep web combined this makes up for almost 95% of the internet in total, meaning that only 5% is taken up by the surface web.
Our goal is to help ensure that your data is secure and backed-up, and by following these few simple tips you can make sure that you and your team are secure. 
Do NOT open zip files or any other files if you weren't expecting them
Do NOT share passwords & Do NOT reuse passwords

Create secure passwords (that include: capitalization, numbers, symbols)

Think before you click on any links, photos, etc.

Use Two-Factor Authentication

Be on the look out for phishing scams

Stay up-to-date with your software updates

Always connect securely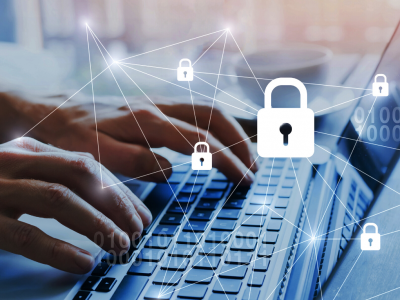 NO Internet Security Appliance? Then Your Business Is Exposed To A Countless Amount Of Risks
Stay Aware & Let Us Help Keep Your Business Safe!